Pushing the edge of fitness
Everyone needs a tribe—from hardcore fitness enthusiasts to future business owners to mid-west moms just trying to fit a workout into their schedule. When you belong to a tribe, you believe in yourself. That truth is at the core of TruFusion, a unique fitness concept founded in Las Vegas, NV.
TruFusion designed its workout to help clients realize results quickly and sustainably, and it soon became the hottest in town (literally…the rooms are heated). In fact, the gym became so successful that it needed to grow, both in physical space and by franchising to would-be entrepreneurs.
Using business and sales data, Highwater set about building a brand that attracted a tribe of enthusiasts who would rave to the world about their workout and results. Our approach was so successful it not only sold 117 franchises over a 2-year period but also attracted world-class athletes and celebrities. Jennifer Lopez and Alex Rodriguez took an ownership stake in the business.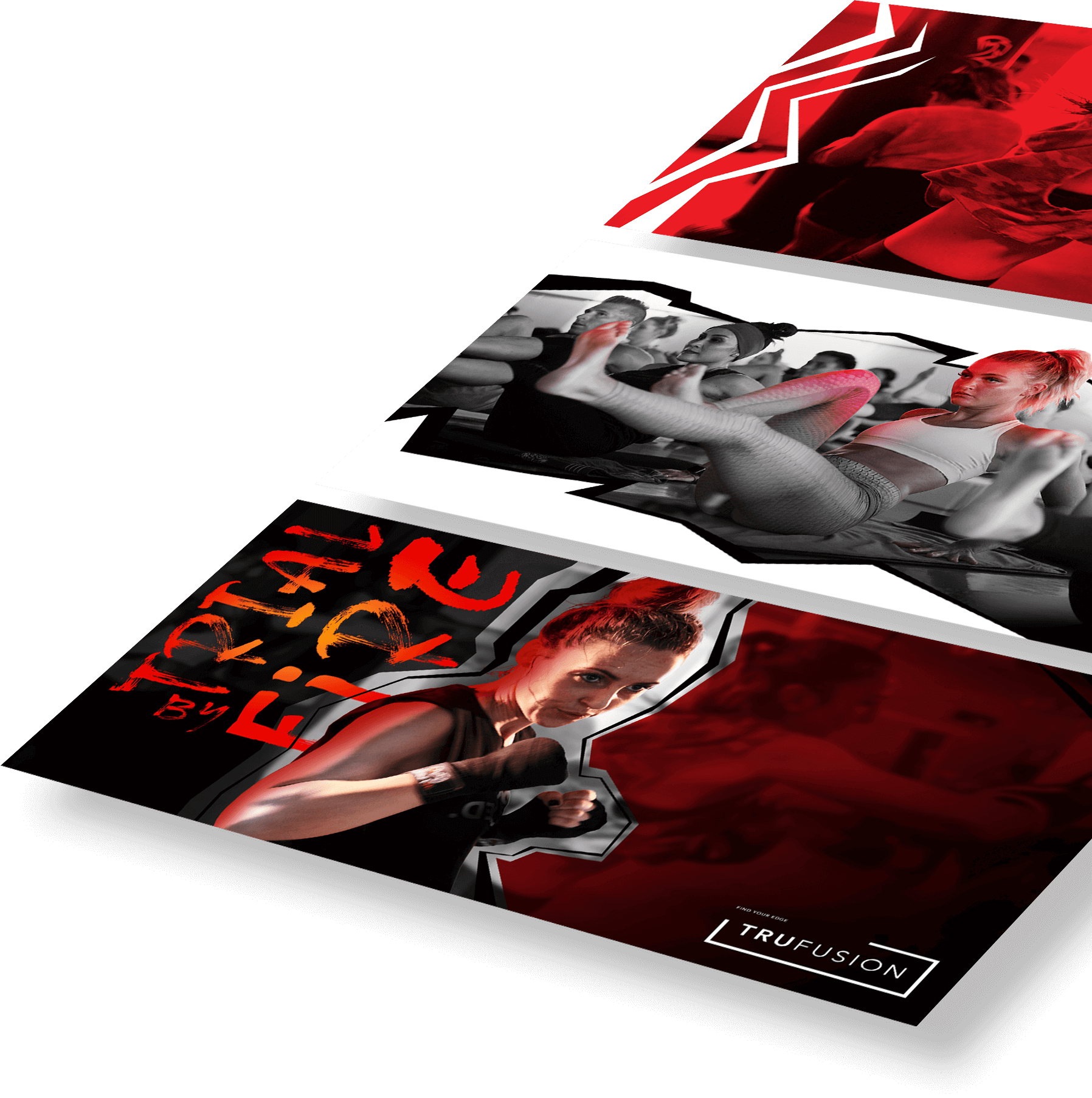 Bringing the heat
Before there were celebrities, there was just Highwater and a goal. And reaching goals takes hard work, which is why we immersed ourselves in everything TruFusion. We took classes, spoke to clients, and felt we'd joined a tribe. One thing we all had in common (besides profuse sweat) was that we truly felt we got the most out of an hour-long class—no matter our fitness level—when we'd been pushed to our edge.
We soon realized that communicating this "edge" was key. Even though everyone's limits are different, TruFusion encourages you to push them. "Find your edge" became the company mantra, inviting clients to strive toward their personal best. It was motivating, it was sexy, and most of all…it was inclusive.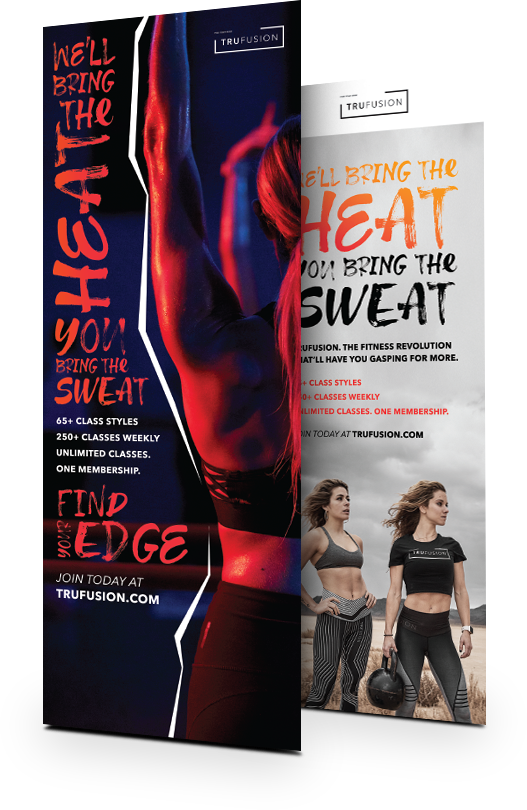 Building a strong core
We knew "Find your edge" was a message that would resonate with not just a wide array of customers, but with the right customers—those who shared the same mindset. Now it was time to reach them. Implementing powerful promotions and social media blitzes allowed us to both strategically and affordably blanket each new market to find true enthusiasts. We were building tribes before franchises even opened their doors.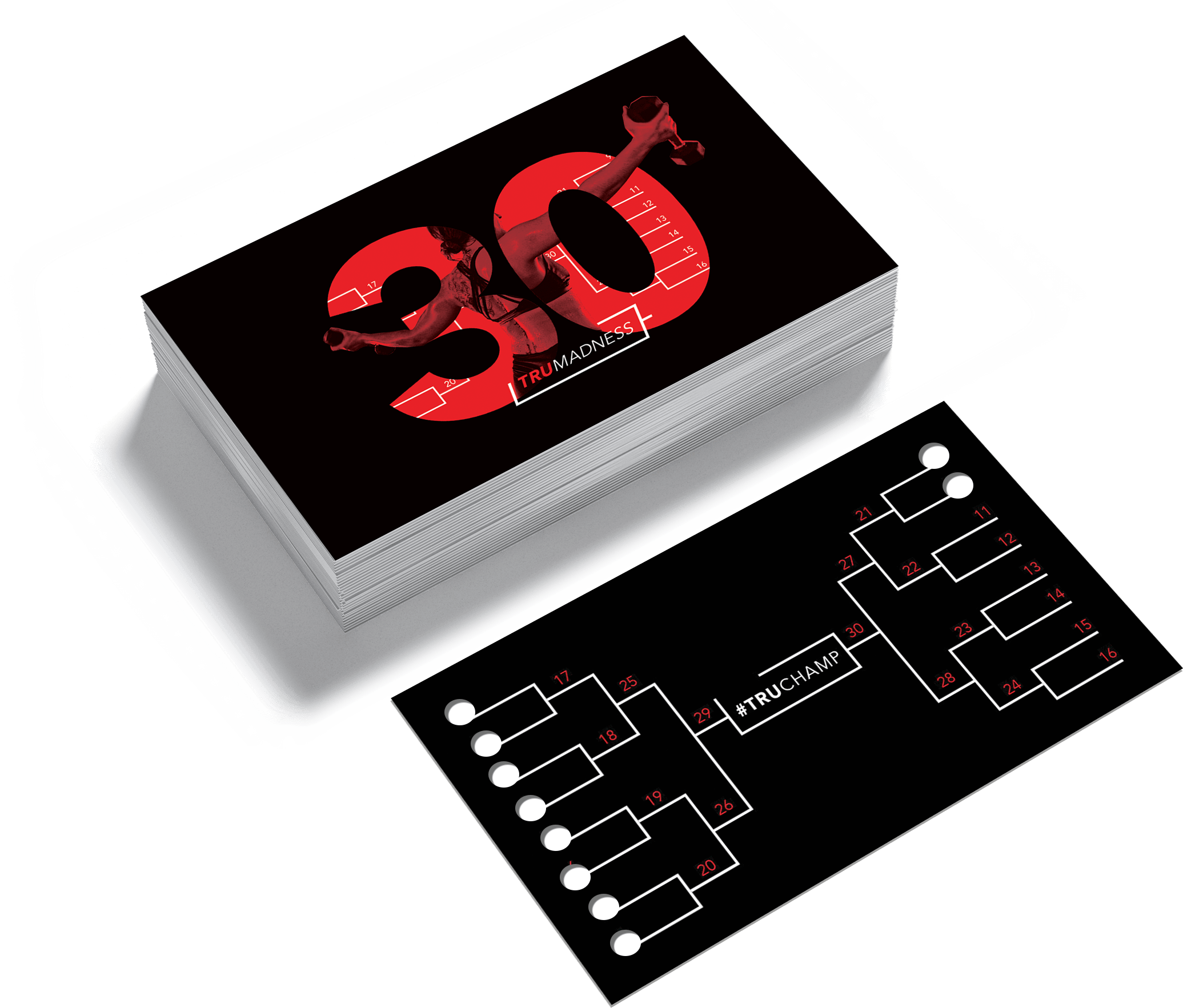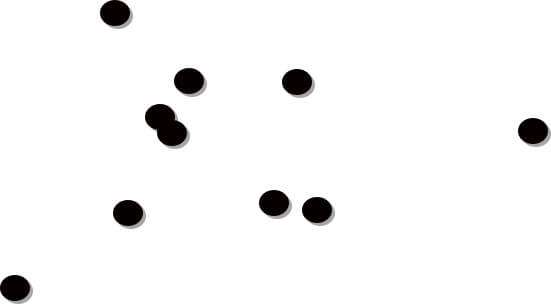 Letting the brand tell its own truths
Highwater knew we had to build a brand story that current clients would be compelled to share and engage with. By creating a bold identity and social presence we pushed the brand across the country while loyal enthusiasts added to and expanded on our story. This flurry of activity captured the attention not only of new clients and franchisees but also some of the best business minds in professional sports. From A-Rod to Russell Wilson, this was a workout that pushed even the world's greatest athletes to their edges.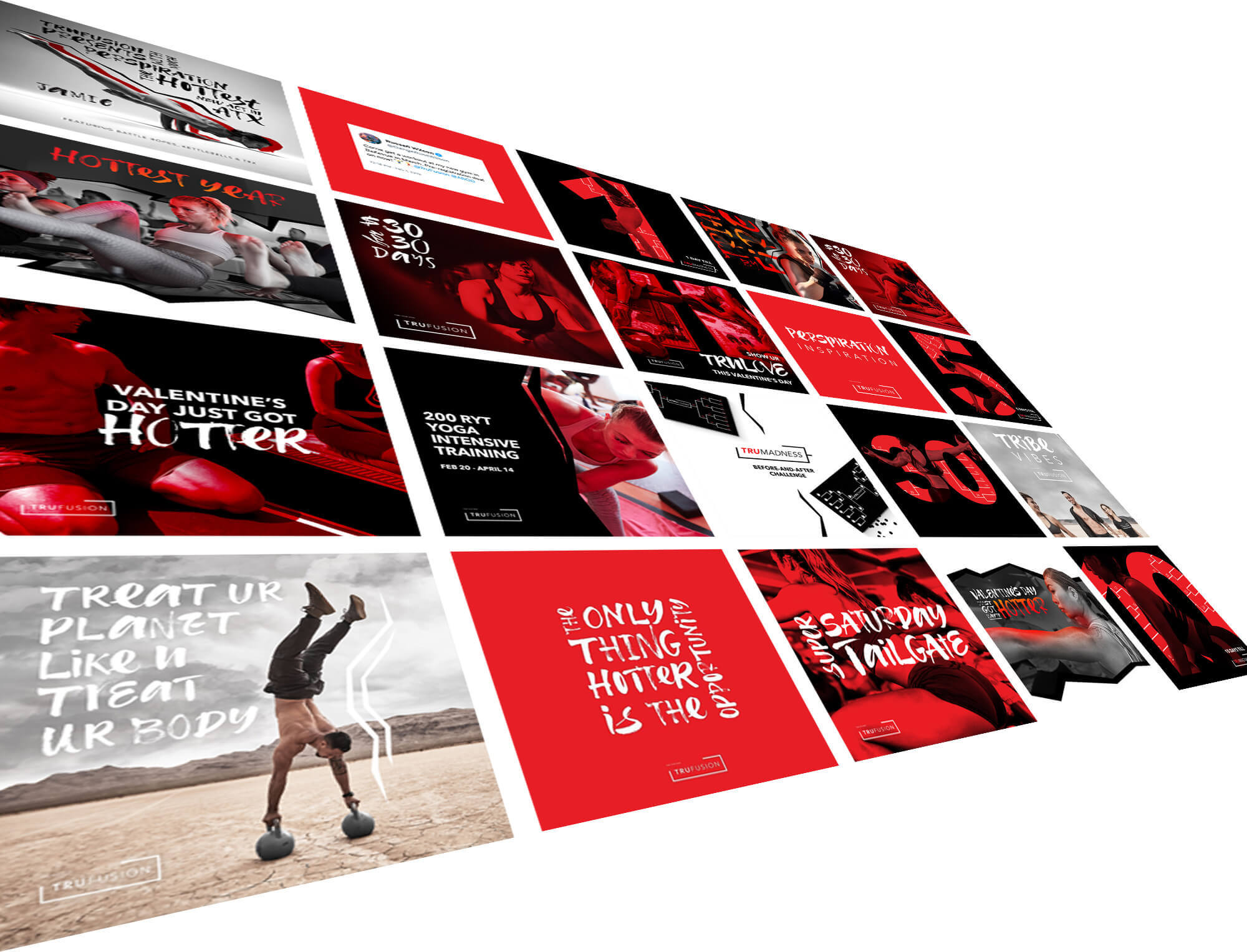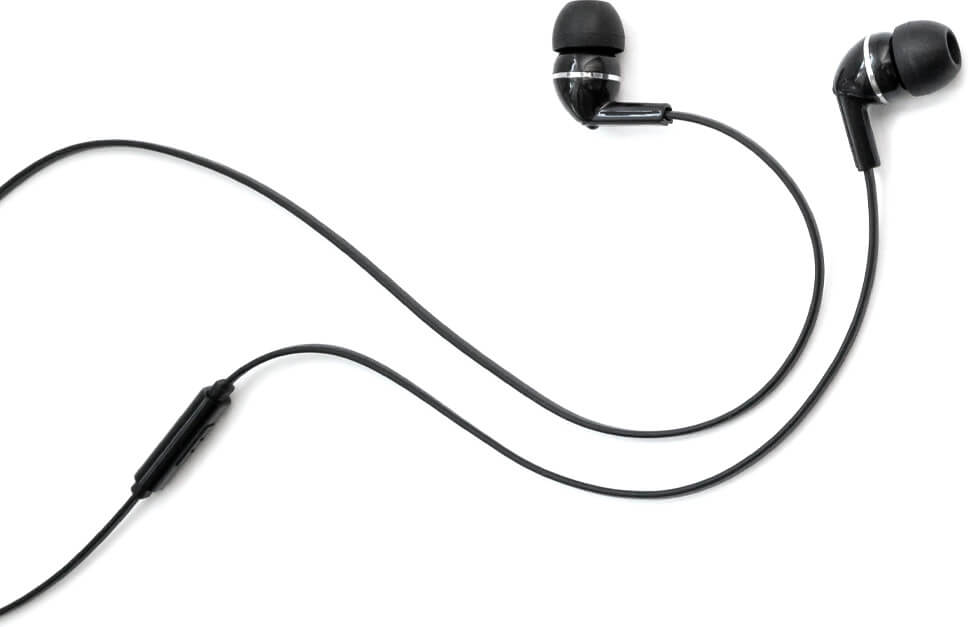 The power of a tribe
TruFusion became a magnet for those wired to push themselves to be their mental and physical bests. The brand connected so well with clients that members ended up labeling themselves as belonging to the "TruTribe." They felt so connected to their TruFusion experience that they took ownership of it, suggesting new workouts, classes, and even music playlists.